Freeview Digital Aerial Installers Surrey
Analogue TV upgrades are fast becoming a necessity since the dawn of the digital television revolution and Freeview is a key player in the market. Our team of Freeview TV aerial installers and fitters are working in Guildford and throughout Surrey daily helping advise local residents on the range of Freeview services that are available in Surrey.
Here at Guildford Aerial Solutions we can help by installing the correct digital TV aerial to make certain that you get everything expected from your Freeview set-top box.
With an offering of over 140 channels which are completely free of charge, The Freeview service can now be offered to households across Surrey and beyond. Getting access to Freeview channels is generally a simple procedure: the only apparatus required is an integrated digital TV or digital set-top box. Some find that an upgrade to their existing aerial is required to make certain of receiving the full digital offering from Freeview, including E4 and all the BBC digital channels, to name a few.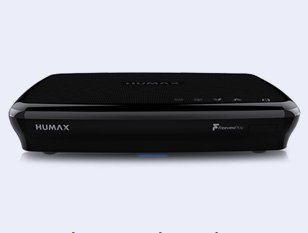 Guildford Aerial Solutions are experts in the supply and installation of all types of digital Freeview TV aerials and set top boxes. We only need to carry out a few quick checks before being able to recommend the exact aerial installation to match both individual requirements and budget. It only takes a couple of hours to get connected, so give our expert team a call and you can join the digital revolution today!
Many of our clients are excited with the new features on offer including Freeview's HD and digital recording services, offering access to some of the significant TV features that were once entirely limited to Sky. You no longer have to be envious of your neighbours in Guildford and throughout Surrey that can pause and rewind live TV, have access digital radio and get to see what's behind the red button.
Any household or business seeking a digital aerial installation to gain the maximum benefit from your Freeview box should give us a call. Our friendly customer service team are also available if you simply want to speak to someone for some more information or wish to make plans for one of our engineers to call.
The friendly team at Guildford Aerial Solutions are waiting to take your call on 0800 206 2236 or 01483 789110. We can usually arrange a Freeview Installation in Surrey on a same day basis but will book an appointment to suit your busy schedule.
We Can
Help You

With
Setting up Freeview
Freeview HD
Freeview Aerials and Set-Top Boxes
Multi-Room Help
Freeview Signal & Reception Problems
Aerial Repair and Servicing
Aerial Upgrades
Extra Aerial Points
DAB Radio Aerials>